Blue Shirt Day
The first Monday of each October is Blue Shirt Day World Day of Bullying Prevention STOMP Out Bullying created Blue Shirt Day World Day of Bullying Prevention to signify the importance of National Bullying Prevention Awareness Month each October.
On the first Monday of every October we're asking kids, teens and adults to participate in Blue Shirt Day World Day of Bullying Prevention by wearing a Blue Shirt.
It's a time when we ask everyone to wear Blue Shirt and join us in solidarity to stop bullying and cyberbullying on the first Monday of each October. Drive awareness of anti-bullying programs and
STOMP Out Bullying around the world!
Initially established as the signature program of Love Our Children USA in 2003, its founder Ross Ellis recognized a critical need to address the issue of bullying and cyberbullying and created STOMP Out Bullying in 2005.
STOMP Out Bullying focuses on reducing and preventing bullying, cyberbullying, sexting and other digital abuse, educating against homophobia, racism and hatred, decreasing school absenteeism, and deterring violence in schools, online and in communities across the country. It teaches effective solutions on how to respond to all forms of bullying; as well as educating kids and teens in school and online, providing help for those in need and at risk of suicide, raising awareness, peer mentoring programs in schools, public service announcements by noted celebrities, and social media campaigns. An additional focus educates parents on how to keep their children safe and responsible online.
Ross Ellis who has become a leading expert in the areas of bullying, cyberbullying and Internet Safety and a media commentator has grown STOMP Out Bullying into the leading national bullying and cyberbullying prevention organization for kids and teens in the U.S.
Today STOMP Out Bullying is recognized as the most influential anti-bullying organization in America and beyond.
Child Health Day
Child Health Day in the United States raises people's awareness of how they can protect and develop children's health. This event is annually celebrated on the first Monday of October.
As part of the annual presidential proclamation for the day, all agencies and organizations interested in child welfare are invited to unite on Child Health Day to observe exercises to stimulate or increase people's awareness of the need for a year-round program to protect and develop children's health in the United States.
Health professionals and health organizations across the United States take part in this day through various activities and events. For example, the Health Resources and Services Administration (HRSA) takes on an active role in providing educational resources for parents, children and schools about issues such as healthy choices, fitness, and child obesity prevention. The HRSA also calls for every surgeon general across the nation to make a pledge towards providing a healthy future for children.
The Maternal and Child Health Library also actively participates in Child Health Day through activities that focus on healthy eating and physical activity for children and their parents or parental figures. The library provides information on nutrition for children and adolescents, the importance of physical activity, and nutrition for pregnant women.
Although Child Health Day is a national observance in the United States, it is not a public holiday.
Calvin Coolidge was the first president to issue a proclamation for Child Health Day in 1928 and it was annually observed on May 1 until it was observed on the first Monday of October from 1960 onwards. The concept of this event was supported by organizations such as the American Child Health Association, the American Federation of Labor and the General Federation of Women's Clubs in the early 20th century.
According to the HRSA, about one in six children between 2 and 19 in the United States is overweight. This is a risk factor for serious health consequences including asthma, diabetes and heart disease. Child Health Day helps spark or increase people's awareness of ways to minimize or alleviate health problems that children may face. The day focuses on a range of child health issues such as prenatal care, adolescent health, the impact of daycare on a child's development, preventing injuries, healthy eating and lifestyle choices, and immunization.
Symbols
Images of health and active children are used in promotional materials such as posters, stickers and information kits for Child Health Day.
Disclaimer: There may be other websites informing that Child Health Day in the United States was called to be designated for the first Monday of October since the late 1928. However, newspaper archives and other historical information show that the date was in fact observed on May 1 until 1960. Regardless, readers use this site at their own risk and the site takes no responsibility for possible errors in this article.
Day of Unity
In October of 1981 the National Coalition Against Domestic Violence conceived the "Day of Unity" which was an initiative to connect advocates across the United States who were working to end violence against women and children. In the next couple of years to follow, the focus shifted from being solely centered on ending violence against women and children to being a day used to speak out against domestic violence in general. In 1984, the "Day of Unity" transformed into an entire week of local, state, and even national activities jointly connected by three common themes: mourning those who have lost their lives due to domestic violence, celebrating those who survived it, and connecting those who work to end it. These three themes are still the central focus of most all domestic violence awareness initiatives today.
In October of 1987, the first official Domestic Violence Awareness Month (DVAM) was observed and in 1989, the United States Congress passed a law designating October of that year as National Domestic Violence Awareness Month. With much leadership from dedicated policy makers in the domestic violence movement, such legislation has passed every year since, and because of it, domestic violence agencies nationwide have partnered together every October to bring awareness to this cause.
Do Something Nice Day
Do Something Nice Day is a day to do something nice for someone. It doesn't matter how big or how small, doing something nice is good for both the giver and the receiver- heart and soul. Random acts of kindness does everybody good. Think about it, reflect on the power of a single individual who can change the world with a little action.
What is Kindness? Kindness is the act or the state of charitable behavior to other people.
Kindness is considered to be one of the Knightly Virtues, and is a recognized value in many cultures and religions (see ethics in religion). It is considered to be one of the seven virtues, specifically the one of the Seven Contrary Virtues (direct opposites of the seven deadly sins) that is the direct opposite to envy. The Talmud claims that "deeds of kindness are equal in weight to all the commandments." Paul of Tarsus defines love as being "patient and kind...".
In Buddhism, one of the Ten Perfections (Paramitas) is Mettā, which is usually translated into English as "loving-kindness". Tenzin Gyatso, 14th Dalai Lama wrote "my religion is kindness" and authored a book entitled Kindness, Clarity, and Insight.
Confucius urges his followers to "recompense kindness with kindness."
According to book two of Aristotle's Rhetoric it is one of the emotions (see list of emotions), which is defined as being "helpfulness towards some one in need, not in return for anything, nor for the advantage of the helper himself, but for that of the person helped".
One of the four caryatids on the Wallace fountains in Paris represents kindness.
In a study of 37 cultures around the world, 16000 subjects were asked about their most desired traits in a mate. For both sexes, the first preference was kindness (the second was intelligence).
International Day of No Prostitution
First observed on 5th October 2002, International Day of No Prostitution is a positive step towards ending flesh-trade. This day aims at generating awareness about prostitution, its causes, the negative impact on society and ways to prevent it. Prostitution has the dubious honor of being known as the oldest profession in the world. On this day activist groups all over the world participate in various activities that generate awareness about prostitution, its causes and the means to prevent more persons from entering this profession.
The most important aspect of International Day of No Prostitution is that buying and selling of man or beast is strictly prohibited on this day. The importance of the day is significantly increased due to the increasing cases of sexual assault on women and children. As the world struggles to restore the dignity of the survivors, brutal acts of violence against children (both boys and girls), women, men and even animals are on the rise. A primary cause for the increase of such brutally violent acts is the increase in pornographic activities.
Various activities that encourage prostitution include mail order bride services, strip clubs, phone sex, easy availability of pornographic material including photographs and videos online. Beastiality, pedophile, rape and prostitution are various facets of a core problem plaguing society, the lack of respect for the oppressed sections of society. Activist groups discuss plans on how to celebrate the day dedicated to no prostitution. The origin of the day can be traced to the need felt by society to address the growing rate of prostitution in society.
International Day of No Prostitution is the first step in the stand against violence and brutality prevalent in society. Activist groups plan activities that help sex workers to integrate themselves into mainstream society. These sex workers are taught various skills that help them earn a steady income without having tore sort to flesh trade. The list of persons who are part of the sex trade and ready to exploit sex workers include pimps, escort agencies, massage parlors, hotels and even many persons in the upper rungs of society. These persons do not shy away from using sex workers for personal gain.
The importance of the day is the call to end prostitution and restore basic humanitarian values of dignity and equality. The harm inflicted on sex workers and their families is significant as they are sidelined and looked down upon by the very society that creates them. Some of the activities on this day include do not trade (buy or sell) in sex, create alternate means of livelihood for those involves in prostitution, educate sex workers about the ill effects, particularly the medical aspects of sex-trade and help the children of sex workers to become a part of society so that they are not forced into following in the footsteps of their parent.
National Apple Betty Day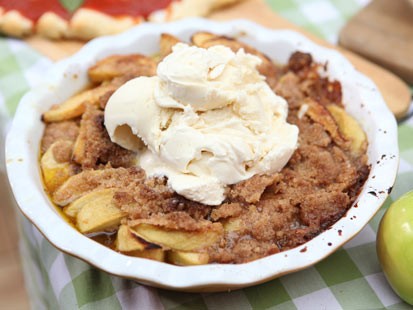 National Apple Betty Day is an unofficial food holiday observed on October 5th each year. An Apple Betty uses a betty style of recipe which combines a fruit which is baked between layers of buttered crumbs.
A baked betty recipe has been classified as a pudding dessert since colonial times. Crumbs for a betty may be made from toasted slices of white bread, graham crackers, oats, or other breaded type items which are seasoned to accompany the apple. In contrast to layering, some Apple Betty recipes mix a portion of the breading with the apples and sprinkle the remainder on top.
In Medieval times, Europeans used apples in pies frequently. The apples were combined with sweeteners and dough to make pies. These pie recipes were brought to America when the Europeans settled in the New World. Apple crisps are believed to have evolved from the tradition of making apple pies. Apple Brown Betty was first mentioned in print in 1864 and has been called apple crisp and apply crust also. Apple crisp recipes have been noted to be quick family recipes not intended for company. Apple crisps were enjoyed by pioneers on the road by making them with dried fruits.
In celebration of National Apple Betty Day, family recipes passed through generations for apple crisps or Apple Betty can be prepared. For those with no family recipes to try, bloggers will likely publish a recipe of the day for this unofficial holiday which can be tried. Towns with an Apple Betty Diner or a restaurant named after the apple dessert may find special offers on the honored dish on its special day. For those who have never enjoyed Apple Betty, the featured video offers easy to follow steps for making Apple Brown Betty.
National Storytelling Day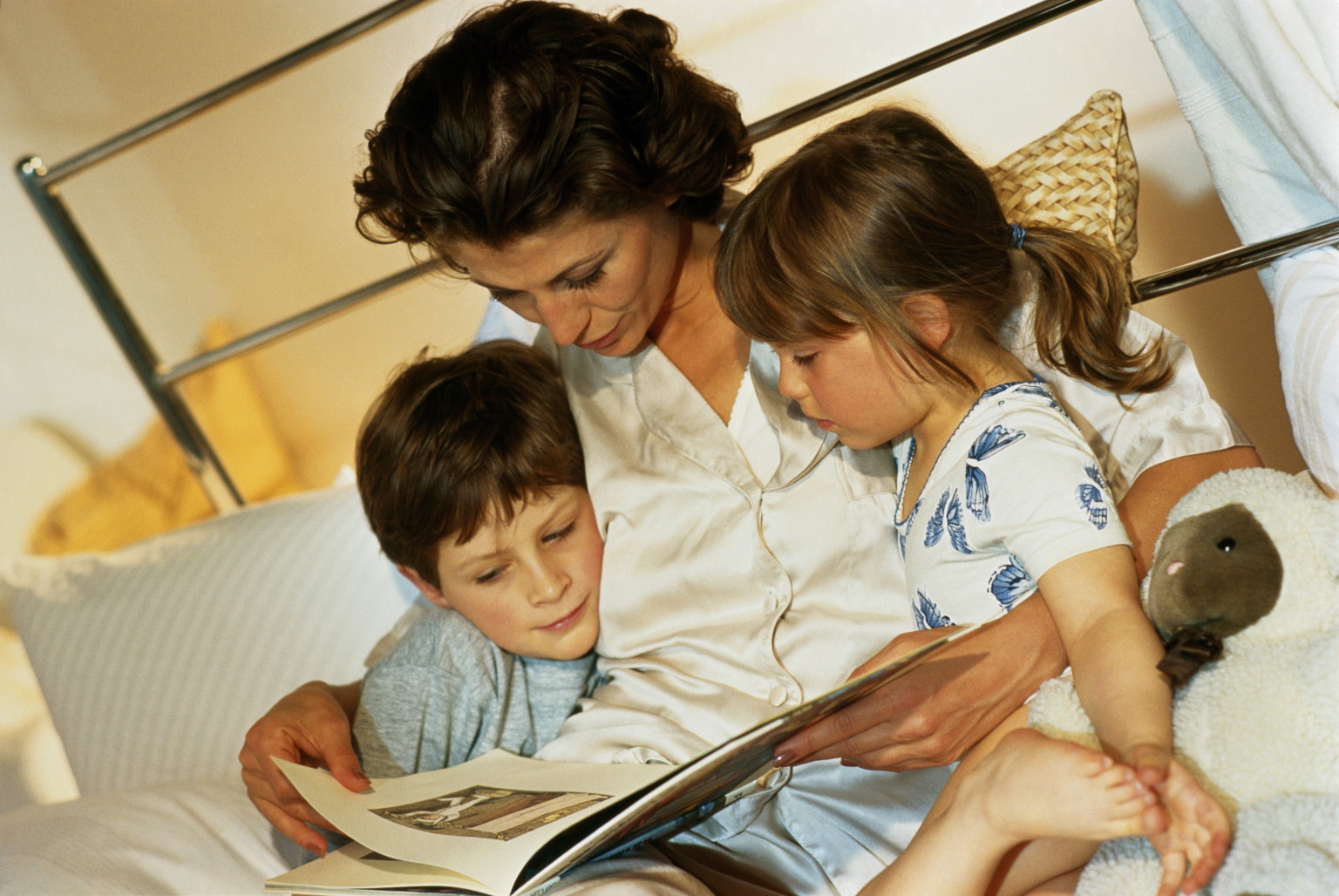 Do you remember sitting in a circle with a group of kids during story time, listening raptly to a grownup read to you? Whether it took place at a library or in a classroom, we probably all have fond memories of storytelling and story time – times that helped our imagination grow as a child. Fast forward to today, where we live in a world overtaken by the next cool video game or movie and where story time seems to be overshadowed by the next version of Angry Birds.
If kids miss out on storytelling, they are missing out on many important things that will help them develop and grow in the future. So, to celebrate National Storytelling Day on October 5, let's talk about the importance storytelling has in your child's life – and ways you can introduce more story time into your child's daily life.
Storytelling includes a broad spectrum of story types. Stories can be fiction and non-fiction, and they can be enclosed within the bindings of a book or told straight from someone's memory. Whether it's Hansel and Gretel's scary encounter with a witch's oven, or the story of the first Thanksgiving in the American Colonies – or even if it's the story about how grandpa once had a pet skunk – storytelling is a timeless activity that has so many positive aspects for your children.
Storytelling provides opportunities for real world social interaction. This is especially important for children today who could just glue themselves to a television or tablet and go through their entire day not interacting with others. With storytelling, a child must listen to or tell a story to others helps force dialogue with others.
Storytelling has the ability to teach children about the world. Storytelling is the world's oldest form of recording history and teaching lessons. Before the written word was ever invented, our ancestors passed down their myths and legends through stories. Many of the stories that are told today are about different places and times from what we currently know – or that children have never heard about. Stories not only teach children about different places and times, but also have some sort of underlying message or lesson. Sometimes the message is a moral one. Think about the Tortoise and the Hare, where the slow but determined turtle is able to beat the fast but cocky rabbit because the tortoise doesn't give up on an almost impossible situation. It is stories like these that help children learn moral lessons without feeling like they are being sit down and "told" lessons. Kids live in a pretty small world in their young lives, and storytelling takes them into the bigger world around them.
Storytelling also promotes literacy in young children. Storytelling not only introduces children to new words and phrases, but also may spark their interest about something they want to know more about. If they hear a story about the Titanic, it might spark their interest in reading more information on how something like this could even happen. It may even spin off to them reading more information on boats and how they work. They may hear a story about the first man on the moon that ignites their interest in researching the science of space. They key here is that storytelling broadens the child's mind, expands the child's vocabulary and serves as the catalyst to more positive activities.
Storytelling also helps children develop their own ability to tell stories. Storytelling helps children increase their interaction with others and also promotes imagination, memory and literacy. Ultimately, sharing story time with your kids promotes passing down the art of storytelling from generation to generation, so the stories of the past will continue to trickle down to the next generation.
World Architecture Day
World Architecture Day is celebrated on the first Monday of October every year in United States.
The aim of Architecture Day is to promote good architecture. It is organized to increase the awareness of the work of Maltese architects and architectural firms among the general public. It also aids in serving as a meeting point for the current and future members of the organizations and firms dealing in architecture.
World Architecture Day celebration was started by the Union International des Architects (UIA). Malta is a member country of UIA. On the same day, the America also celebrates World Habitat Day to focus on the state of human settlements. It emphasizes the basic right to adequate shelter for all. The goal of World Architecture Day is to remind the world of its collective responsibility for the future of the human habitat.
World Architecture Day is meant for all the architects of the globe and it also emphasizes on their public and partners. The UIA has decided to dedicate the event of this particular year to the theme that is concerning to all of us such as, fluctuation of climate and CO2 emissions. It has been estimated and confirmed that fifty percent of gas emissions of all greenhouse are generated by the transportation and construction sectors.So this sector alone is responsible for fifty percent of energy consumption annually. Every one who is a part of the construction industry is holding responsibility for this situation. The members of the construction sector also have the capability to create a wonder in extenuating the after effects for the change of climate. Architects are holding the prime responsibility.Architects should be aware of the performance of energy for every material that is involved in the construction work. They must know the carbon imprints left or created by these materials during the time of transportation, construction, fabrication, and maintenance.
It is the main responsibility of the fellow members of the architecture world to take care of the natural resources of the planet, in order to remove waste, recycle. They should use resources which are found locally with the innovation and simplicity that characterize their responsibilities.All nitty-gritty, technologies and techniques and creative ideas are responsible to accomplish the objectiveof the day.The International Union of Architects embodies more than 1 million, 300 thousand architects from all over the world. So their mobilization or enlistment has great prudence in this combat. Different members of the UIA sections are readily dedicated to hit this bull's eye.The requirement is to make some propaganda for their activities, to take up PR methods, set different objectives, and find out the desirable results so that future and present members of the field get lessons from those actions and share experiences among each other. This is the role and duty of UIA. So the resultant devotion of this worldwide expertise community can provide resonating answers towards this action which was being released by the celebration of World Day of Architecture in the year 2007.
World Habitat Day
The United Nations' (UN) World Habitat Day is annually celebrated on the first Monday of October to reflect on the state of human settlements and people's right to sufficient shelter. It also aims to remind people that they are responsible for the habitat of future next generations.
World Habitat Day is celebrated in many countries around the world, including in places such as Angola, China, India, Mexico, Poland, Uganda and the United States. Various activities around the world are organized to examine the problems of rapid urbanization and its impact on the environment and human poverty. Activities may include awards ceremonies, including the "Habitat Scroll of Honor" award.
The UN's World Habitat Day was first celebrated in 1986 with the theme "Shelter is My Right". Nairobi was allocated as the host city for the observance that year. This annual event is held on the first Monday of October with a new theme each year. Previous themes included: "Shelter for the Homeless" (1987); "Our Neighborhood" (1995); "Future Cities" (1997); "Safer Cities" (1998); "Women in Urban Governance" (2000); "Cities without Slums" (2001) and "Water and Sanitation for Cities" (2003).
An important highlight of the day is the "Habitat Scroll of Honor" award, which was launched by the United Nations Human Settlements Program (UNHSP) in 1989. It is believed to be the world's most prestigious human settlements award and aims to acknowledge initiatives that make outstanding contributions in areas such as shelter provision, highlighting the plight of the homeless, leadership in post conflict reconstruction, and developing and improving the human settlements and the quality of urban life.
The UNHSP logo and slogan are often associated with World Habitat Day. The logo features The logo features a wreath consisting of crossed conventionalized branches of an olive tree encapsulating a circle. Within the circle is a figure of a person with his/her arms stretched out. The figure appears to be standing in front of a triangle. Underneath the image are the words "UN-HABITAT". The slogan: "Shelter For All" is written in capital letters and sometimes appears next to the logo.
The United Nations' (UN) World Teachers' Day celebrates the role teachers play in providing quality education at all levels. This enables children and adults of all ages to learn to take part in and contribute to their local community and global society.
Various events are arranged in many countries around the world on or around October 5. These include celebrations to honor teachers in general or those who have made a special contribution to a particular community. The day may also be marked by conferences emphasizing the importance of teachers and learning, extra training sessions for teachers, recruitment drives for the teaching profession among university students or other suitably qualified professionals and events to increase the profile of teachers and the role they play in the media.
Trade unions or other professional organizations that represent teachers play an important role in organizing World Teachers' Day events in many countries. These include:
The Australian Education Union.
The Canadian Teachers' Federation.
The Elementary Teachers' Federation of Ontario (Canada).
The All India Secondary Teachers' Federation.
The Japan Teachers' Union.
The Teachers Council (New Zealand).
The National Union of Teachers (United Kingdom).
The National Association of Schoolmasters Union of Women Teachers (United Kingdom).
The National Education Association (United States).
Moreover, international organizations such as TESOL (Teachers of English to Speakers of Other Languages) and Education International organize international, national and local events. In some areas posters are displayed and pupils and ex-pupils are encouraged to send e-cards or letters of appreciation to teachers who made a special or memorable contribution to their education.
On October 5, 1966, the Special Intergovernmental Conference on the Status of Teachers in Paris, France, was closed and the "Recommendation concerning the Status of Teachers" was signed by representatives of UNESCO and International Labour Organization. On October 12, 1997, the 29th session of UNESCO's General Conference was opened. During this conference, on November 11, 1997, the "Recommendation concerning the Status of Higher Education Teaching Personnel" was adopted.
On October 5, 1994, the first World Teachers' Day was held. This event has been organized on the same date each year since then. However, local events may be on some other date close to October 5, so that they do not fall during fall (northern hemisphere) or spring (southern hemisphere) school vacations. In 2002, Canada Post issued a postage stamp to commemorate World Teachers' Day.