Balloons Around The World Day
It's Balloons Around the World Day! Today we celebrate the joy and delight that balloons bring to our lives. To mark the occasion, balloon artists from around the world will showcase the art of balloon twisting and decorating.
The first rubber balloons were made by Professor Michael Faraday in 1824 for use in his experiments with hydrogen at the Royal Institution in London. `The caoutchouc is exceedingly elastic', he wrote in the Quarterly Journal of Science the same year. `Bags made of it...have been expanded by having air forced into them, until the caoutchouc was quite transparent, and when expanded by hydrogen they were so light as to form balloons with considerable ascending power....' Faraday made his balloons by cutting round two sheets of rubber laid together and pressing the edges together. The tacky rubber welded automatically, and the inside of the balloon was rubbed with flour in order to prevent the joining together of two surfaces.
For the first time in the history of balloons, the wonder product became accessible to people in the year 1825. Interestingly, they had to make the actual balloon by themselves. The balloons came in the form of a kit which included a bottle of rubber solution and a condensing syringe. The kit was marketed by England's pioneer rubber manufacturer, Thomas Hancock.
As early as 1889, balloons could be bought by people in the United States. The famed Montgomery Ward had them in their catalog that year. The price was 4 cents each or 40 cents a dozen. In fact, the balloons were not made in the United States, but were probably imported from Belgium.
In 1931, balloon technology frog leaped much and according to an industry catalog, "Neil Tillotson dipped the first modern latex balloon made from the sap of a rubber tree." The catalog further states that the balloon, shaped like a cat's head with pointed ears and a whisker-printed face, was the world's first novelty-shaped and printed balloon. Before that, the manufacture of balloons involved a cumbersome, lengthy process. Tillotson founded the Tillotson Rubber Company which makes balloons even today.
Guaranteed to put a smile on anyone's face, balloons come in a variety of colors, shapes, and sizes and can be used to play a number of different games or for colorful decoration. To celebrate this fun holiday, check out events happening in your neighborhood with local balloon artists or create some of your own balloon art!
Bathtub Day
Bathtub Day is an annual holiday which recognizes that the first bathtub was introduced in England in the year 1828. Bathtub Day should not be perplexed and mistaken with the National Read in the Bathtub Day during the month of February, and the National Bathtub Party Day which is observed in December. However, all of these have the same reasons of celebrating it.
Though there is no so much detail on how people around the world started to consider it as a special day, It is good to realize that, if you are a person who is more naturally used to a shower, you can pause for a while, and do yourself a little favour by spending your time in your bathtub, and shake off all the stress that you have from the whole day of work. Isn't that wonderful? There's nothing wrong if you would try it.
Various people, either entrepreneurs or regular employees, are just so caught up in too much working activity without even thinking to slow down and have a little break and delight in the most modest yet comforting stuffs. Pretty sure, you are so well accustomed with your shower for a faster way to clean up the entire grunge every day. Is there any time in a week or in a month that you'd tried to visit your old and dusty bathtub, and had some relaxing moments with it? Why don't you give it a try, even just for once this year? You'll find out that it is going to be serene and worth doing it again, once in a while. Moreover, it will surely be useful for you.
Here are some points that might be helpful for you:
While on a bathtub, put some aromatic candles that will add ingredients to your calming experience and turn the lights down.
Be sure that the water in your tub is moderately warm. You may also add some scented oils to it.
You may also want to read newspaper or magazine that interests you most.
Don't forget to put your phone into silent mode, lock the door, and have some background of a classical music.
You may invite your friends to join with you and have a party with them if your bathtub can accommodate four people. But if not, it's better that you're alone.
You may also want to sleep for a while, but make sure that you're in your safest position to avoid a possible accident.
Looking at some old pictures and photo albums while in bathtub is one of the best ways to relax, and hark back to the good old days.
International Walk To School Day
International Walk to School Day is a global event that involves communities from more than 40 countries walking and biking to school on the same day. It began in 1997 as a one-day event. Over time, this event has become part of a movement for year-round safe routes to school and a celebration – with record breaking participation – each October. Today, thousands of schools across America – from all 50 states, the District of Columbia, and Puerto Rico – participate every October.
Organized by the Partnership for a Walkable America, Walk to School Day in the USA began in 1997 as a one-day event aimed at building awareness for the need for walkable communities. In 2000, the event became international when the UK and Canada (both of which had already been promoting walking to school) and the USA joined together for the first International Walk to School Day. Growing interest in participation all over the world led the International Walk to School Committee to shifts its promotion to International Walk to School Month for the entire month of October.
In the USA and Canada, International Walk to School Day galvanizes visibility for walking and bicycling to school. Over time, this event has been part of a movement for year-round safe routes to school and a celebration – with record breaking participation - each October. Today, thousands of schools across America and in more than 40 countries worldwide celebrate walking to school every October.
The success of Walk to School Day, as well as continued interest in bicycling to school, created a desire for a national event focused on bicycling to school. This goal became reality in 2012, when the first National Bike to School Day took place on May 9, in coordination with the League of American Bicyclists' National Bike Month.
Although Walk to School Day is focused more on walking and Bike to School Day is focused more on bicycling, both days welcome and encourage all forms of active transportation to school.
National Frappé Day
Froth of the morning to ya - October 7 is National Frappé Day!
While it may sound like your favorite drink that you can't live without when the 10 a.m. slump rolls around, frappé is an entirely different beverage! This brainchild of Greek coffee culture is all the rage across the Atlantic, so why not jump on the bandwagon?
Frappé debuted at the 1957 International Trade Fair in Thessaloniki. Nestlé was on hand to demonstrate their popular chocolate powder by mixing it with milk and giving it a whirl in the shaker. An employee wanted to have his instant coffee per usual and when he couldn't find hot water, it went into the shaker with some chilled aqua. Since then, frappé has become the national coffee of Greece.
To get your own frappé going, use a cocktail shaker or hand mixer. Two teaspoons of coffee, your desired amount of sugar and a little water make for a nice, frothy drink. If you're looking for some extra sweetness, try evaporated milk in the mix.
Serve it in a tall glass with a drinking straw. You'll feel like you're enjoying a sunny afternoon on a sidewalk in Greece. Opa!
National Kale Day
National Kale Day celebrates kale's incredible health benefits, highlights kale's culinary versatility, and promotes eating, growing and sharing kale throughout America. National Kale day is the first Wednesday in October and is an annual celebration.
Kale has been cultivated for over 2,000 years. In much of Europe it was the most widely eaten green vegetable until the Middle Ages when cabbages became more popular. Historically it has been particularly important in colder regions due to its resistance to frost. In nineteenth century Scotland kail was used as a generic term for 'dinner' and all kitchens featured a kail-pot for cooking.
Our common cabbage-like vegetables provide an excellent example of remarkable crop improvements that was accomplished by simple long-term selection with no real goal in mind, but simply by people growing those plants that had the features that they most desired.
Although they appear very different, kale, cabbage, kohlrabi, cauliflower, broccoli and Brussels sprouts are all the same species of plant. These plants are all known botanically as members of the species Brassica oleracea. The only difference between these plants are the differences that were introduced over thousands of years of human cultivation and selective propagating.
In the wild, the Brassica oleracea plant is native to the Mediterranean region of Europe, and is somewhat similar in appearance to a leafy canola plant. Sometime, soon after the domestication of plants began, people in the Mediterranean region began growing this first ancient "cabbage" plant as a leafy vegetable. Because leaves were the part of the plant which were consumed, it was natural that those plants with the largest leaves would be selectively propagated for next year's crop. This resulted in large and larger-leafed plants slowly being developed as the seed from the largest-leafed plants was favoured.
Curly KaleBy the 5th century B.C., continued preference for ever-larger leaved had led to the development of the vegetable we now know as kale. Kale is known botanically by the name Brassica oleracea variety acephala which translates to mean "cabbage of the vegetable garden without a head."
Kale continued to be grown as a leafy vegetable for thousands of years, and is still grown today. As time passed, however, some people began to express a preference for those plants with a tight cluster of tender young leaves in the centre of the plant at the top of the stem.
Because of this preference for plants in which there were a large number of tender leaves closely packed into the terminal bud at the top of the stem, these plants were selected and propagated more frequently. A continued favouritism of these plants for hundreds of successive generations resulted in the gradual formation of a more and more dense cluster of leaves at the top of the plant. Eventually, the cluster of leaves became so large, it tended to dominate the whole plant, and the cabbage "head" we know today was born.
Kale was grown as a staple crop in the the Scottish Islands due to it's extreme hardiness, and was given protection from the elements in purpose built Kale Yards. Indeed, almost every house had a kale yard and preserved kale in barrels of salt, similar to sourkraut in Germany. They also fed it to livestock through the winter. Kale continued to be extremely important until potatoes came to the Islands towards the end of the 18th century.
Scorr Kale yard on the Isle of Skye remains in remarkably good condition with walls over 4 feet high, and with all doorways and gateways well defined but is a sad reminder of the depopulation of Skye in the 19th and 20th centuries
Early in the twentieth century, Kailyard (kale field) was a disparaging term used to describe a school of Scottish writers, including Peter Pan author J. M. Barrie, whose writing featured sentimental nostalgia for rural Scottish life.
National Pet Obesity Awareness Day
We humans spend a lot of time fretting over our own, and one another's, weight, going to drastic measures to prevent or fight obesity, but what about our beloved pets? Believe it or not, animals suffer greatly as a result of obesity too. Not only does it drastically impact their general health, it also reduces their overall quality of life, often interfering with daily activities and their enjoyment of things like walking and playing ball. It is difficult to deny our furry companions of the food they constantly beg for, and seeing the delight on their faces when they are given treats and scraps from lunch or dinner is one of the greatest things about having a pet. But doing this regularly is doing more harm than good.
To raise awareness about this issue and promote healthier diets for our pets, many animal lovers get together one day a year to celebrate Pet Obesity Awareness Day. Veterinarians often lead the events where owners are encouraged to bring their dogs and cats along to receive complimentary health examination and screening. They can then receive advice, tips and nutrition plans from professionals in the field to help them reduce the weight of the dog or cat and stop the problem escalating further tailored to their pets' requirements.
Most of the nation's pets are overweight, and a majority of their owners are blind to the issue. New research, released by the Association for Pet Obesity Prevention (APOP), tells an alarming story. Veterinarians who assessed pets for the recent study recognized that more than half are overweight or obese. Cats carry the largest share of the obesity burden with 57.6 percent of the population recorded as overweight or obese. The dog population is close behind, with 52.6 percent of canines being classified as weighing too much.
"Among all diseases that perplex the veterinary community and plague our population of pets, obesity has the greatest collective negative impact on pet health, and yet it is almost completely avoidable," said Dr. Ernie Ward, veterinarian and founder of APOP. "The pet industry is mighty and well-meaning, but it's time we stop accepting the status quo. We must start working together to fight obesity through knowledge and action."
You Matter To Me Day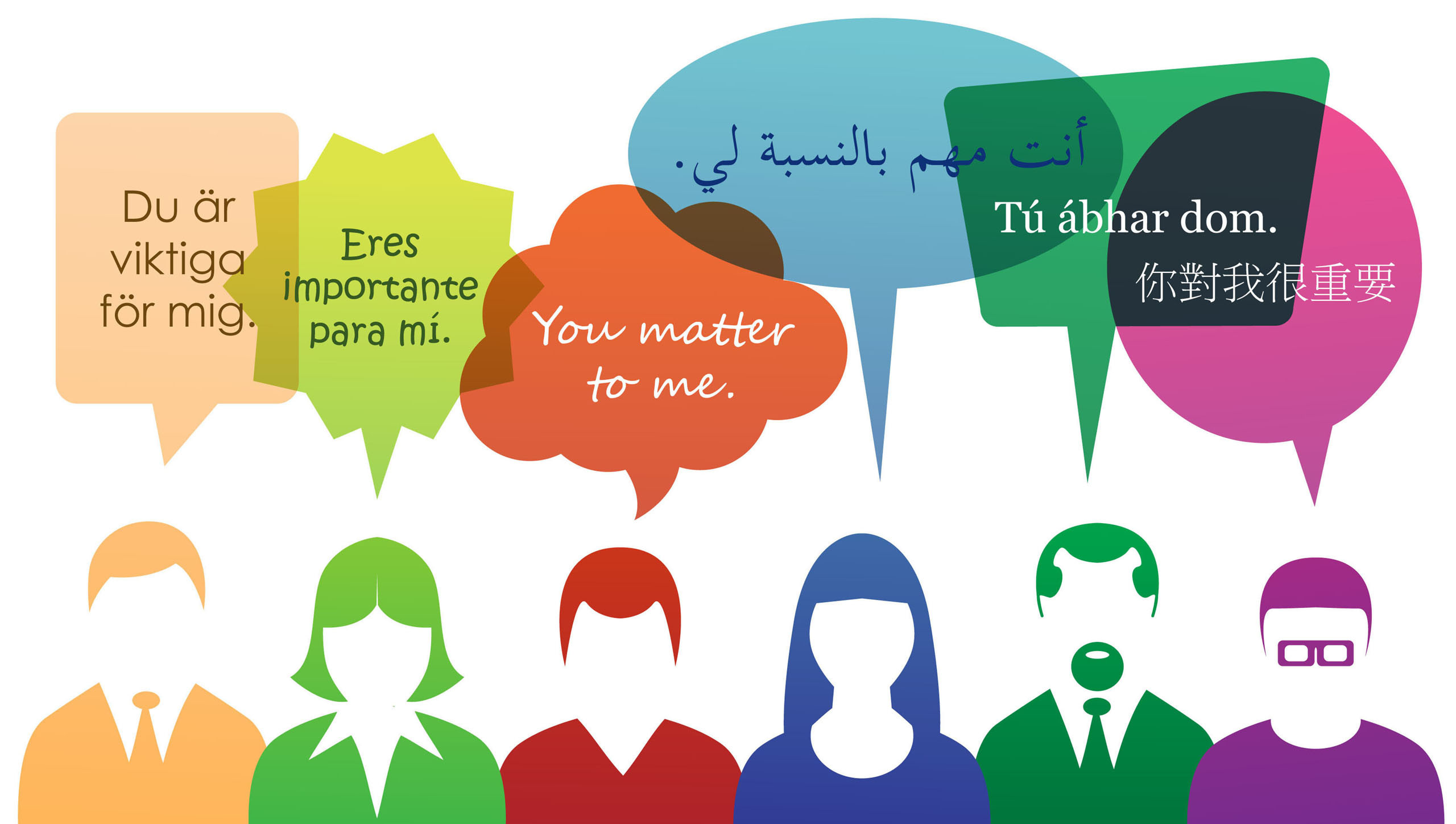 Four words, one phrase that can make a profound difference to every person who hears it and shares it.


You Matter to Me Day — October 7 — the date of the New Moon (beginnings) in Libra (relationships) in 2010, thus the perfect date to "birth" You Matter to Me Day and bring conscious communication of "mattering" to everyone.
Individuals from Bangladesh, France and Kenya, to the UAE, UK and US have shared and received the "you matter to me" message… Thousands of people on four continents (that we know of) have been touched, moved and inspired by the "you matter to me" sentiment.
This event was created by Linda Jew, an independent marketing consultant, who was inspired to bring it to life after a close friend and colleague died.
"We can be so busy, stressed, and caught up in the goings-on of our day-to-day lives that we can forget to let the people in our lives know that they're important to us, that they matter to us, especially the ones for whom the words 'I love you' may not be appropriate."
"When I realized I hadn't let Bill know that he mattered to me, it was too late, but it wasn't for all the other people in my life."